Designers and architects are realizing the potential of solid surface materials.
Where some may see a flat sheet of plastic, Sterling Surfaces and our design partners see endless possibilities. Notice some of the characteristics of solid surface that make it a designers dream come true.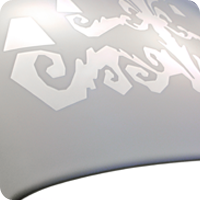 Translucency. Beautiful effects can be achieved by using translucent series materials, whether it be a soft glow, a strong backlit pattern, or even hidden LEDs just below the surface waiting to reveal a secret message.
Thermoformability. From flat to fantastic! Solid surface material is ready to be manipulated into any shape you can imagine.
Inconspicuous seams. Two part adhesives create a virtually invisible "hard seam" resulting in a smooth, continuous surface.
Color Palette. With a color palette spanning the spectrum from bright and bold to soft and natural, there is one that is just right for your project.
Finish Options. From matte to mirror or anything in between, solid surface material can have the look and feel your project requires.
Nonporous. Solid surface can be easily maintained with minimal care and does not support microbial growth. This is key when designing for the health care and food service industry.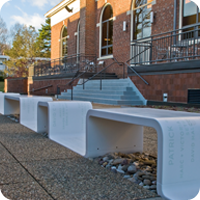 Durable. Solid surface enjoys the outdoors as much as we do. It can withstand anything from foot traffic to direct mid-day sun. Being a renewable surface, even graffiti can be easily removed.
Sustainable. Many solid surface colors are made from pre-consumer content that is diverted from the waste stream in the manufacturing process, resulting in a reduction of virgin materials used.